Products
Anschutz Motorsports has many recreational sport accessories in the store year round. Stop in today!
Motorcycle Tires
Anschutz Motorsports carries a variety of tire brands including Dunlop, Michelin and Shinko Brand Tires!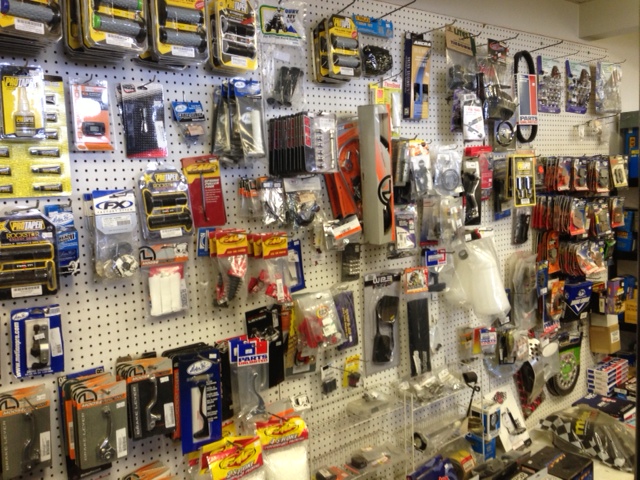 Parts
We also carry a variety of Recreational Vehicle parts. If we don't have it in stock, we can order it for you! Anything from nuts and bolts to handlebars!
Clothing and Casual Wear for Men, Women, and Youth
Brands we carry for our various Products include:
100%
Alpinestars
Castle
Fox
Fly Gear
HJC, EVS, FXR, Bell
Leatt
Monster Energy
Scott
Spy
Thor
Type of clothing:
Winter Jackets
Winter/Snow Pants and overalls
T-shirts
Racing Jerseys
Hooded Sweatshirts
Baseball Style Hats
Honda & Yamaha Apparel
And More!
Racing and Safety Gear including:
Helmets
Helmet Visors
Chest Protectors
Boots
Gloves
Goggles
Neck Braces
Knee and Shin guards
We also offer a small selection of Skateboarding Products:
Decks for Skateboards and Longboards
Bearings and Wheels
Trucks